Career Opportunities
Looking for Something Different and Exciting?
A real estate career offers flexible hours and an unlimited income potential
Lang McLaughry Spera, Northern New Hampshire and Vermont's leading real estate firm, is always looking for sharp and enthusiastic individuals to join our team.
As a member of our sales team, you will enjoy the benefits of owning your own business with the support and guidance from over 125 Associates and more than 25 support staff including Accounting, Information Technology, Marketing, and Relocation. As a member of our staff, you will work in an exciting and rewarding environment that offers competitive pay and benefits.
We offer in-house training and a mentoring program for new associates as well as on-going training and continuing education classes for experienced associates.
If you like helping people realize their dream of homeownership, and would like more information on how to begin your real estate career, please contact Holly Kelton . We'd love to chat with you!
Phone: (802) 864-0541
Toll Free: (800) 864-6226
E-mail: Holly.Kelton@LMSRE.com
If you would like to discover your unique "Recipe" of Core Capacities that might make you a fit for a career in Real Estate please visit our Career Site to learn more.
Exam & Licensing Information:
Upper Valley Region, New Hampshire, Exam and Licensing Information (doc, 46K)
Champlain Valley Region, Vermont, Exam and Licensing Information (doc, 46K)
South Central Region (Rutland), Vermont, Exam and Licensing Information (doc, 46K)
Sources for Professional Education Courses:

The CE Shop
http://lmsre.theceshop.com/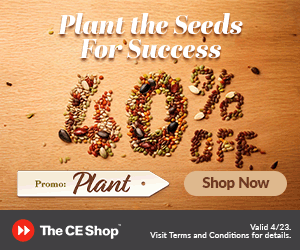 Vermont Real Estate Career WebSchool
Successful Real Estate Professionals Complete Their CE the easy way.. with convenient Online courses!
They are fully approved for state certification
4 hrs Brokers/Salesperson
click this link for more details
http://www.careerwebschool.com
VAR's Tess Kennedy, Education Director
tess@vtrealtor.com.
Log on to our website www.vtrealtor.com.
Quality Workshops
Updated Continued Education by Quality Workshops @:
http://www.qualityworkshops.com/education.html
walt@qualityworkshops.com
Quality Workshops
389 Plank Road
Vergennes, Vermont 05491
AROUND VT & NH A Real Estate Institute
723 Summit Rd. Mount Holly, VT 05758
802.259.2039
email him at: Aroundvt@vermontel.net